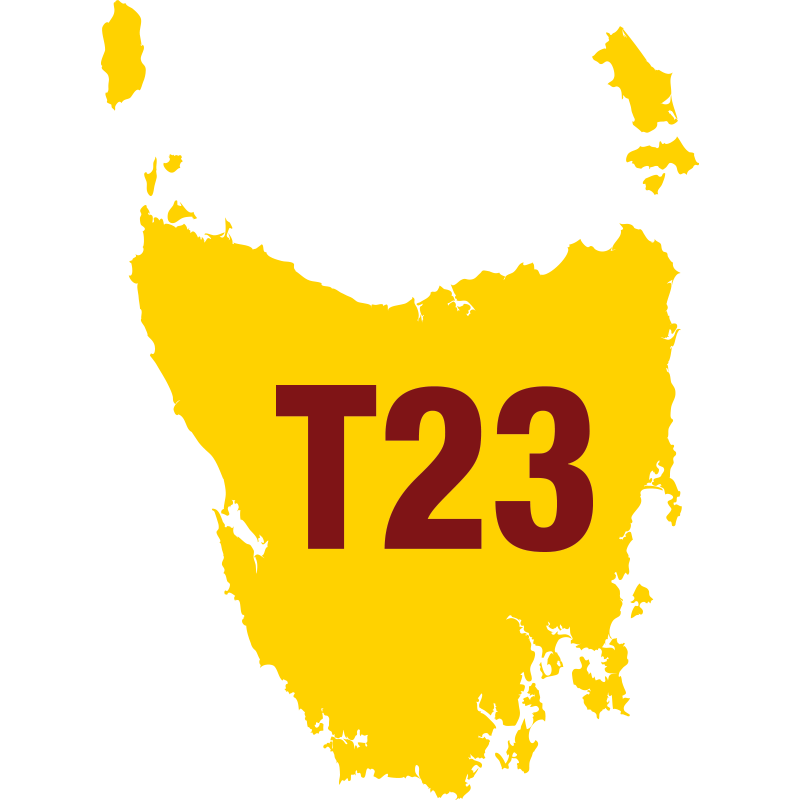 Tassie's Team
Getting Tasmania AFL and AFLW teams by 2023.
Be a part of the
T23 Team
Become a virtual member and join the T23 club.
Register today
Why a Tassie Team?
As if you need more convincing?
We're as sick and tired of barracking for mainland teams as you are.
Who else has joined?
It's not just your neighbour who thinks this is a good idea.
We've even got the Deputy Prime Minister on board…
Got more questions?
How do I become part of the T23 team?
What would our Tassie team be called and where would it be based?
Why a Tassie Team?
Almost three decades have passed since VFL became the AFL, creating a national league. Yet our island state still doesn't have a AFL or ALFW team.
Nationals Senator for Tasmania Steve Martin spoke about the need for a Tassie team in his inaugural speech and ever since being in Canberra has fought tooth and nail to get others on board.
The numbers speak for themselves. In Tasmania we have:
Tasmania has participation levels in AFL at levels similar to other foundation football states. We also boast around 35,000 non-playing participants who are actively involved in the game. Based on that figure, Tasmanian football is clearly the largest community group in our state by a significant margin.
Plus, we have almost 30 Tassie boys playing in the AFL Senior List across 13 different teams. See them all here >>
We need people to join our virtual T23 team to show that all of Tasmania is behind having a AFL and AFLW team.
Almost thirty years after the creation of a so called national league, Tasmania remains without a team, or even a genuine pathway. This is a disgrace! NSW has two teams, Queensland has two teams. So do South Australia and Western Australia. Tasmania has none… I am realistic. I understand that you don't get a team with a click of the fingers. But I am also eager. And I am prepared to use all the moral and political weight of my office to do so.
Inaugural Speech — 21 March 2018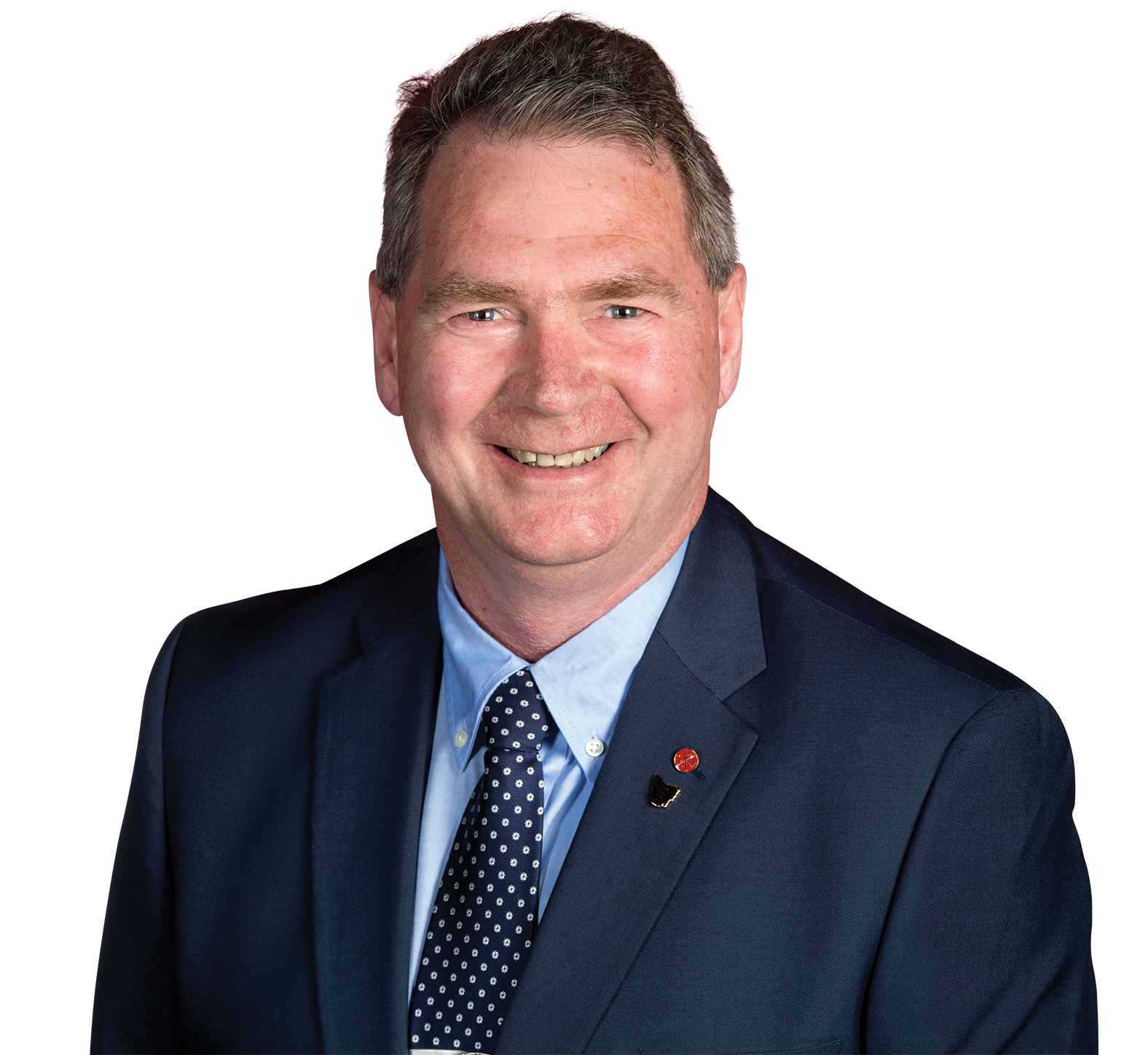 The Tasmanian Team of the Century
Tasmania has supplied over 300 players to the elite level of the game and has had almost 50 inducted into the Australian Football Hall of Fame. Three of these players have been crowned 'Legends' by the Australian Football Hall of Fame: Darrel Baldock, Peter Hudson and Ian Stewart.
Thane Brady calls for Tasmania to have an AFL team in 2022
Brady has penned an opinion piece for The Examiner calling on AFL chief executive Gillon McLachlan and his commission to finally take the Apple Isle's desire for its own AFL team seriously.
Football's lost years in Tasmania
The magnitude of what the AFL lost when it turned its back on Tasmania some two decades ago was not lost on anyone among the 500 who attended Wednesday night's celebration of Tasmanian Football.
Top economist Saul Eslake says the numbers stack up for Tasmanian AFL side
Respected economist and Tasmanian AFL team taskforce member Saul Eslake said a Tasmanian team would save on ongoing costs while delivering better content, more tourists and a bigger economic impact.
Focus on AFL dream: Lane, Eslake
Two Tasmanian football heavyweights have urged fans not to be divided by changing AFL plans, and stay focused on the dream of a Tasmanian team of our own.
Focus on AFL dream: Lane, Eslake
Two Tasmanian football heavyweights have urged fans not to be divided by changing AFL plans, and stay focused on the dream of a Tasmanian team of our own.
Answers to Your Questions
What is the T23 team?
T23 is a virtual team of proud Tasmanians who support getting AFL and AFLW teams for our island state by 2023.
Why do we need the T23 team?
Bringing football fans together as part of the T23 team will show the Australian Football League that the momentum to have AFL and AFLW Tasmanian teams is too strong to ignore.
Should a licence become available within the next 12 months (e.g. North Melbourne, Greater Western Sydney or the Gold Coast Suns folding) Tasmania must be the premier region to have this licence.
How do I become part of the T23 team?
So you want a team for Tassie? Fantastic! So do we.
Sign our petition calling for a Tasmanian AFL and AFLW team and you'll automatically become part of our T23 team.
If we got a team in Tassie, what would it be called?
Richmond has snagged the Tigers but we've got one better, the Devils.
The Tasmanian Devils Football Club. We reckon it sounds like a winner, don't you?
Where would our Tassie team be based?
We want this team to be 100% for Tasmania – splitting home games between Launceston and Hobart.
Why do we need a Tassie Team?
A team for our island state would benefit everyone.
Jobs would be created. People visiting from the mainland would boost our tourism industry. Young kids would become more involved in the code, increasing participation rates in sport. The list goes on… but the long and the short of it is, that having a Tassie AFL and AFLW team would be a win for us all.